Bio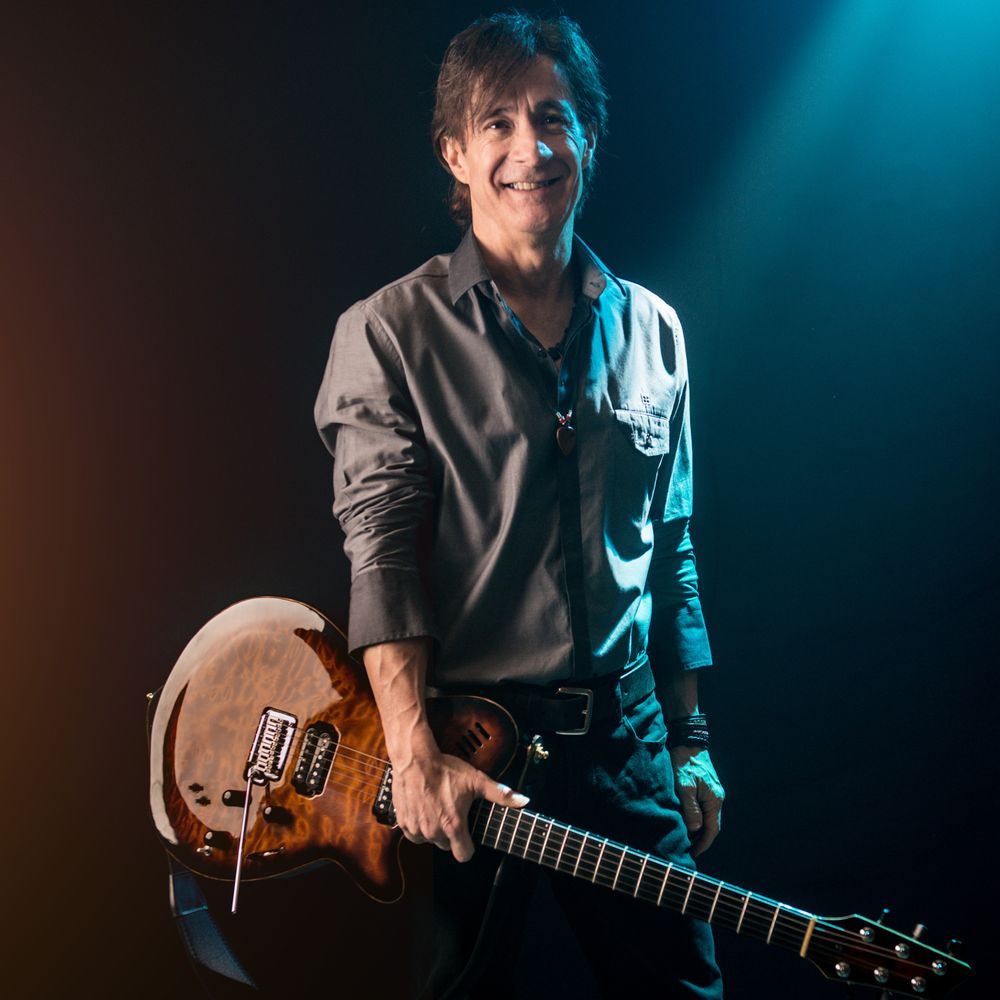 Dan Doiron
Every blues musician is familiar with the Crossroads story where a young singer and guitarist named Robert Johnson came to that now famous intersection in Mississippi and had to make a decision to sell his soul to the devil in return for success or continue to struggle. Dan's crossroads came much later in life, in 2010 when, at 52 years old, he had to decide if it was finally too late or finally time. 
You see Dan has been addicted to music and to the raw energy of the electric guitar since he formed his first band at age 13 in Port Hood, Cape Breton. He was hooked, his passion was found and so when he graduated from Dalhousie University with a Bachelor of Music Education degree it was career decision time. There's an old joke: The little boy says "Daddy when I grow up I want to be a musician" The father answers, "Son, you can't do both!" So, Dan began teaching music at a Junior high school, for nine years until deciding to pursue a career in the music industry. 
For the next twenty years Dan worked as a music instrument product specialist and guitar clinician, conducting workshops at schools, universities and festivals, but the desire to write and perform music continued to be an ever present obsession. And so, in 2010, again at the Crossroads, it was time to do it or forget about it! He made the decision to move toward a performance career and in 2011 he released his first solo album, "Even My Guitar is in Love With You". That album was followed by "From Deep Inside" in 2013 and in 2015 his third album, "Stand Back I Don't Know How Loud This Thing Gets". Each of these recordings was nominated for East Coast Music Awards, and Dan gained recognition not only as a songwriter but as a top tier guitar slinger winning  the Maritimes to Memphis Challenge to represent Atlantic Canada at the 2014 International Blues Challenge in Memphis Tennessee.
Throughout this time Dan developed a life strategy regimen focused on balance, healthy lifestyle and goal setting combined with an action plan to pursue ones passion. He has continued to study and earned Personal Trainer and Healthy Eating Weight Loss Coach certifications from CanFitPro.  He has created unique fitness and nutrition programs for healthy aging as well as Keynote concert and workshops that combine music, stories, solid time management and healthy living techniques to inspire others to pursue their passion regardless of age.
In April 2018 his fourth album "Livin' Centre Stage" was released internationally winning him the Music Nova Scotia Award for Blues Album of the Year, a return to the International Blues Challenge after repeating as winner of the Maritimes to Memphis Blues Challenge for a second time as well as a nomination for a National Maple Blues Award for New Artist of the Year. He continues to write and perform music, travelling throughout the country to play both solo and band shows at house concerts, clubs and festivals, while developing the Live Centre Stage initiative to motivate others with energetic and interactive performances, seminars and healthy living programs.