Ready to start your Live Centre Stage Health and fitness journey?
Get the Free

ACT

ion! Centre Stage Start Up Plan here: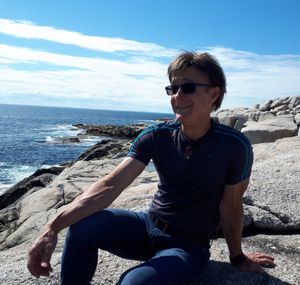 Did you know that on average we are living 34 years longer than our great grandparents' generation? What a gift, what an exciting time to reactivate our passion and focus on personal growth! However, too often health issues get in the way of having the energy and ability to pursue that passion. It's never too late to take control of your future, improve your health and fitness so you can follow your dreams. Live Centre Stage is dedicated to providing life changing, sustainable, long term, exercise, lifestyle and nutrition information to live our best lives as we age.
Whether your path to happiness and fulfillment involves developing fine cuisine culinary skills, performing on stage, working with wood, getting in the best shape of your life, travelling the world, or writing a novel, Live Centre Stage offers the tools to have the health, energy and program plan to follow your passion.  
So if you've ever thought it was too late to follow your dreams, realize you have a complete second adulthood and ask yourself……What do you want to be when you grow?
Live Centre Stage News
 Thanks so much to Elizabeth Patterson for this Live Centre Stage feature in the Cape Breton Post. Click the link below to view. 
Dan Doirons' Live Centre Stage project receives WISE award 
In addition to winning the 2018 Music Nova Scotia Award Dan Doirons' fourth album, "Live Centre Stage," is also the credo of his initiative to inspire others to live their passion regardless of age or stage in life. On October 18, 2018 at the Start Up Canada convention at the Shaw Centre in Ottawa, Doiron was honoured as one of the WISE 50 Over 50 award recipients and also performed at the event. The award recognizes fifty entrepreneurs from across Canada who started their enterprises after reaching the age of fifty, and celebrates their success.  
"I'd had a varied 35 year career as an educator, recording engineer, clinician and musical instrument product specialist, but music performance had always been my passion and I finally decided to follow that dream in 2012. I began the Live Centre Stage program in 2017 because I wanted to share the tools that had helped me in this journey and to encourage others to dream big and go for it!"  
Dan's philosophy is that it's never too late to pursue your dream and his mission is to share that vision through the "Live Centre Stage" project with keynote concerts and videos, self growth methodology and health and wellness information.